Uploading attachments to multiple Folios in bulk is a two step process in Folio. For the first step, go to the admin screen then select Import: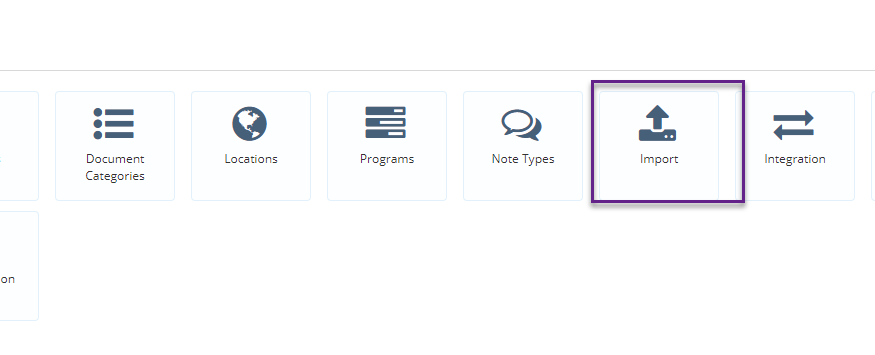 Then Attachments Uploader:
On the next screen you will see any attachments that have been uploaded here and are waiting to be attached to the right Folio. To upload your own attachments select +Upload:
Then add the files you want. You will then see those files listed on this screen: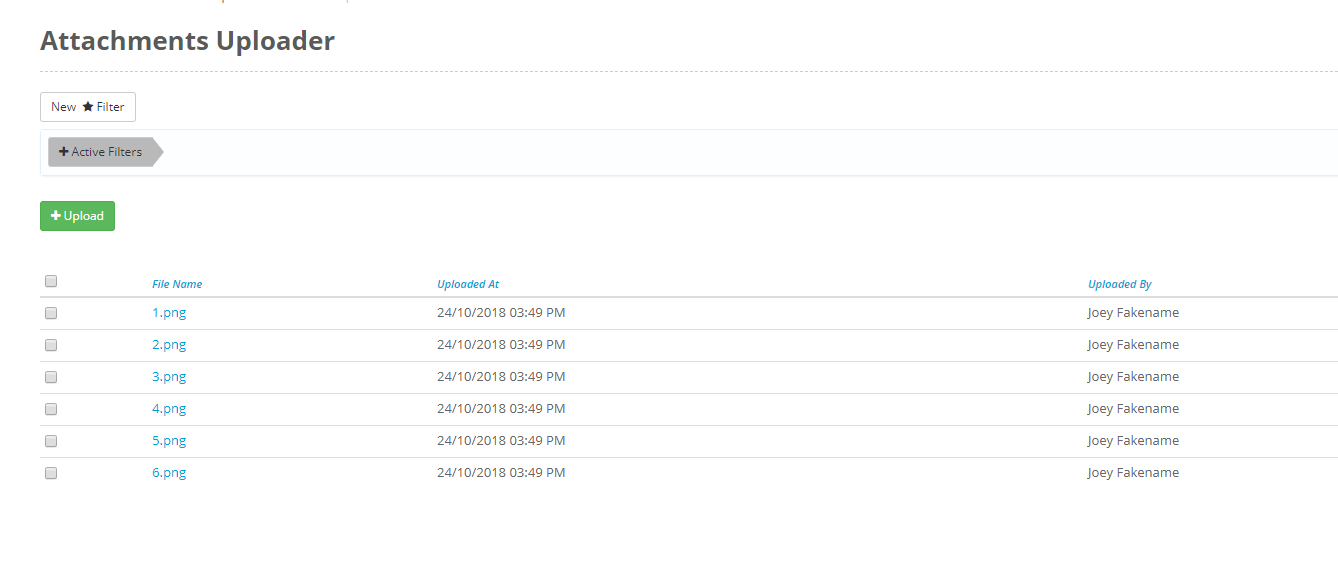 Note that if these files are not attached to a Folio within 30 days, they will be deleted.
The attaching of the file to the correct Folio is done through the Folio Import process. At the end of the import file there are two columns labelled 'Filename' and 'Attachment Title':
These can be used to attach the files that you previously uploaded to the correct Folio. The Filename needs to match the filename that the attachment has in Folio:
The Title can be whatever you want. Note that when attaching files to a particular Folio using the import function that it follows the same rules as tables. That is, each attachment goes on it's own row in the import file.